---
For Premiere Primetime watching
ROKU for people who love TV.
Movies, TV shows, news, and music. Blockbusters, big entertainment brands, and niche channels. Watch free or paid subscription content, or choose to rent or buy. It's up to you.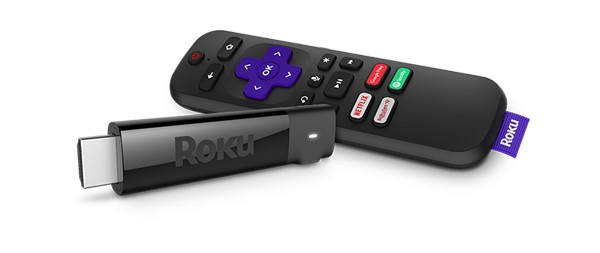 Roku devices are simple to set-up and easy-to-use. They come with a simple remote, and powerful features like Roku Search which makes it effortless to find what you want to watch.
What's New on HBO Max: April
---
Tina the Film
On HBO Documentaries, HBO Max
"… The only way to tell my story. I am excited to share the official trailer for #TinaFilm, a never before seen look into my life."
– Tina
"If someone had told me as a little girl that one day, I would be a role model for women around the globe, I wouldn't have believed it. Every day I receive messages from brave women who tell me their stories. I am so proud of each and every one of you!
– Tina Turner
"Each of us is born with a unique mission, a purpose in life that only we can fulfill what is your mission? – Tina Turner
"A moving tribute to one of the world's most electric performers" – Vogue Magazine
#TinaFilm is now streaming on @hbomax.
by HBO Documentaries on March 28, 2021.
---
Mare of Easttown
#MareOfEasttown
Mare of Easttown, a new limited series starring Kate Winslet, premieres April 18 on HBO Max. ​
Academy Award®-winner Kate Winslet plays Mare Sheehan, a small-town Pennsylvania detective who investigates a local murder as life crumbles around her.
From creator and writer Brad Ingelsby ("The Way Back"), with all episodes directed by Craig Zobel (HBO's "The Leftovers"), the seven-part limited series is an exploration into the dark side of a close community and an authentic examination of how family and past tragedies can define our present.
Subscribe and stream:
---
Zack Synder's Justice League
In Zack Snyder's Justice League, determined to ensure Superman's (Henry Cavill) ultimate sacrifice was not in vain, Bruce Wayne (Ben Affleck) aligns forces with Diana Prince (Gal Gadot) with plans to recruit a team of metahumans to protect the world from an approaching threat of catastrophic proportions. The task proves more difficult than Bruce imagined, as each of the recruits must face the demons of their own pasts to transcend that which has held them back, allowing them to come together, finally forming an unprecedented league of heroes.
Now united, Batman (Affleck), Wonder Woman (Gadot), Aquaman (Jason Momoa), Cyborg (Ray Fisher), and The Flash (Ezra Miller) may be too late to save the planet from Steppenwolf, DeSaad, and Darkseid and their dreadful intentions.
Subscribe and stream:
---
SERIES HBO Family
Infinity Train Book Four
The music aspirations of Ryan and Min-Gi are put on hold as they board the train at the same time and receive the exact same number…. Can this friendship withstand the train?
Stream Book 4 of Infinity Train from April 15 on HBO Max.
Subscribe and stream:
---
Wahl Street
Building a business is tough. But when it's your purpose, you do everything you can to make it happen. Wahl Street follows Mark Walhberg on his journey as an entrepreneur, actor, producer, and family man.
Streaming April 15th, only on HBO Max.
Subscribe and stream:
---
Genera+ion
(Adult scenes)
genera+ion follows a group of high school students whose exploration of modern sexuality (devices and all) tests deeply entrenched beliefs about life, love and the nature of family in their conservative community.
Streaming on HBO Max.
---
---
Made For Love
Made for Love is an adaptation based on the tragicomic novel of the same name by Alissa Nutting. The series follows Hazel Green, a thirtysomething woman on the run after 10 years in a suffocating marriage to an unstable, needy, possibly sociopathic tech billionaire. Soon she discovers that her husband has already implanted a revolutionary monitoring device – the Made for Love– in her brain, allowing him to track her, watch her, and know her thoughts and feelings as she tries to stay alive. Streaming April 1 on HBO Max.
Streaming April 1 on HBO Max.
Subscribe and stream:
---
SERIES
Documentaries
Allen V Farrow
#AllenVFarrow​​
A Hollywood scandal. A family tragedy. Allen v Farrow​​, a four-part HBO original documentary series from award-winning investigative filmmakers Kirby Dick & Amy Ziering and Amy Herdy, on HBO Max. ​
Subscribe and stream:
---
The Day Sports Stood Still
From Emmy®-winning director Antoine Fuqua and Academy® award-winning producers Brian Grazer and Ron Howard, The Day Sports Stood Still (2021) tells the story of the unprecedented sports shutdown in March of 2020 and the remarkable turn of events that followed.
The HBO original documentary premieres March 24 at 9PM on HBO Max. At the center of the film is the first-person account of NBA All-Star Chris Paul and interviews with athletes that detail how profoundly the sports world's pause in the pandemic affected their lives and careers. The documentary features: the NBA's Donovan Mitchell, Karl-Anthony Towns, team owner Mark Cuban, commissioner Adam Silver; MLB's Mookie Betts; the NHL's Ryan Reaves; NFL's Laurent Duvernay-Tardif; Natasha Cloud of the WNBA; LPGA's Michelle Wie West; and Olympians Daryl Homer and Laurie Hernandez among many others.
Subscribe and stream:
---
SERIES HBO Family
The Great Pottery Throwdown
Ten of United Kingdom's best ceramists compete for the title of Top Potter.
Follow the trials and tribulations of an exceptionally creative group of contestants as they transform ordinary lumps of clay into pieces of glazed glory in this one-of-a-kind test of pottery prowess.
The new season of The Great Pottery Throw Down is streaming from April 1 on HBO Max.
Subscribe and stream:
---
Close Enough
Alex reminds us about the importance of human connection in a way only he can. The new season follows Josh, Emily, and the gang who continue to navigate adulthood while contending with haunted couches, bulbous horses, time-traveling whiskeys, and a literal houseguest from hell — all in their very own apartment.
Subscribe and stream:
---
Beartown
The HBO Nordic original series Beartown​, based on the best-selling novel, is streaming on HBO Max.
Subscribe and stream:
---
Godzilla vs. Kong | Official Trailer | HBO Max
Will humanity survive a clash of the titans? Watch the official trailer for #GodzillavsKong, coming to theaters and streaming exclusively on HBO Max.
Subscribe and stream:
[y outube https://www.youtube.com/watch?v=HzQCOcZkKJ8&w=560&h=315%5D
---
Search Party | Seasons 1 + 2 Official Trailer
Search Party is a comedy thriller about a group of privileged, self-absorbed twenty-somethings whose search for a missing friend leads them down a dark and shocking path of no return. Seasons one and two are available in their entirety on HBO Max.
Subscribe and stream:
---
The Flight Attendant
Watch this season and get the Flight Attendant on streaming:
The Flight Attendant is a story of how an entire life can change in one night. A flight attendant (Cuoco) wakes up in the wrong hotel, in the wrong bed, with a dead man – and no idea what happened. The dark comedic thriller is based on the novel of the same name by New York Times best-selling author Chris Bohjalian.
Streaming only on HBO Max.
Subscribe and stream:
Ranking Cassie's 7 Worst Decisions in The Flight Attendant
Subscribe and stream:
---
Insecure
Issa and friends are known for their honest, unfiltered life advice. Whether it's about love, finances, or just how to be a functioning adult, we're taking notes on these wise words from Insecure.
Created by Issa Rae and Larry Wilmore, the comedy series Insecure explores the black female experience. Two black women deal with their own real-life flaws while attempting to navigate different worlds and cope with an endless series of uncomfortable everyday experiences. Starring Issa Rae, Yvonne Orji, Amanda Seales, Lisa Joyce, and Jay Ellis.
Lockdown
Don't miss Lockdown only on HBO Max.
Just as they decide to separate, Linda (Anne Hathaway) and Paxton (Chiwetel Ejiofor) find life has other plans when they are stuck at home in a mandatory lockdown. Co-habitation is proving to be a challenge, but fueled by poetry and copious amounts of wine, it will bring them closer together in the most surprising way.
Subscribe and stream:
---